Rajasthan is known for its cultural prowess, eccentric tradition, warm hospitality and imperialistic reign. The state is deprived of water but ironically full of colours and life. The vibrant vibe stems from the struggle people had to do for water and while growing or establishing any business of industry due to lack of it.
However, today, the fragrance of hard work can be savoured with delicacies it serves to the world. And the capital city Jaipur stores some of the finest champions of Rajasthani cuisine.
Virasat Restaurant
The restaurant clearly leans towards excellence in food service, hospitality and taste. It has a unique ambience that gives you an aristocrat feel with a throne and that royal Rajasthani Thali enamoured in Gold, silver and bronze kept on a solid embezzled table. There are 11-course meals served in different rooms namely Bajot Shivir, Sheesh Mahal, Swarn Mahal, Saltanat and Rajwada. Not just that, but the Rajasthani welcome, folk dance, live music and fun activities like turban tying steals one heart. Several dignitaries and Bollywood celebrities like Shah Rukh Khan and Madhuri Dixit have relished cuisines here.
Chokhi Dhani:
The Chokhi Dhani resort doesn't need any introduction. It embodies Rajasthan and its rich heritage within like no one. The atmosphere of a village at the place is surreal which amuses everyone who comes here, especially foreigners. The reception meted out to them wins many hearts. The Thali served with the local cuisines here alludes the culture and tradition of the state. The extra butter (makkhan) makes for a great lunch and dinner here. Puppet shows, camel rides and folk dance are some of the best things about this place. It's hands down one of the most loved family restaurants that charm both adults and kids.
Aapno Rajasthan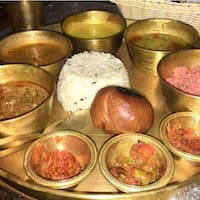 Luxurious resort cum restaurant Aapno Rajasthan is a coalition of modernity and rich culture of Rajputana. In summers, this space is mostly filled with youngsters because of water games that it inherits. The village resort has all the facilities that keep a family entertained and rooted in their culture. Dal, Baatmi and Choorma are the specialties in this wi-fi and air-conditioned resort.
Aapno Gaon
This fascinating Rajasthani restaurant reminisces us of the aesthetics and cultural flamboyance with its food that includes Gatte ki Sabzi, Daal Baati Churma, Lehsun Chutney, Baazre ki Roti and lots of butter applied on them. They have tailored the meal with delicious deserts like Ghevar, Kalakand, Malpuas etc. Besides, one can opt for horse riding, camel riding and watch some artistic puppet shows.
Kanchan Kesari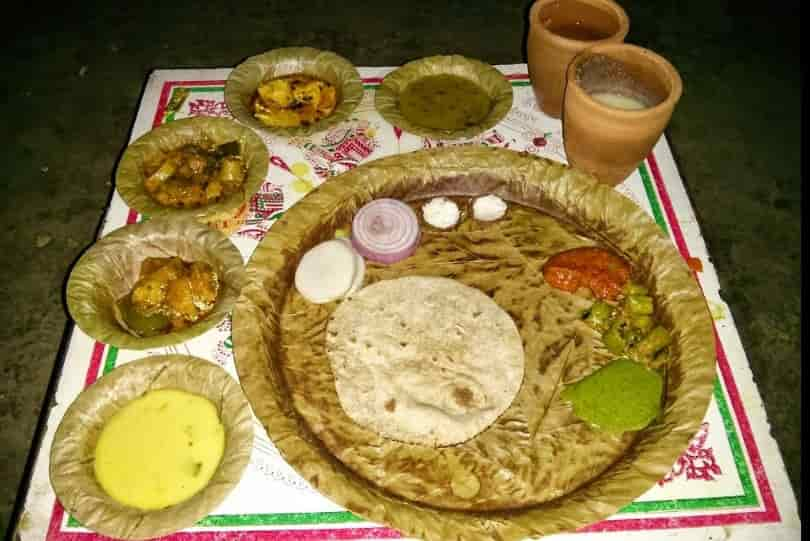 The resort is synonymous to value for money. The kind of services and cuisines it offers are affordable and drenched in Rajasthani style. Kanchan Kesari is a picturesque restaurant that provides you three types of Thalis to choose from; Kunwar Thali, Kesariya Thali and Maharaja Thali. You are made to sit in a 'Jeeman' position before serving the food. The practice reminds you of village culture and habits. The Thali here has very much everything Rajasthani Royals once had.
So, take a trip to these glorious resorts and restaurants to explore the Rajwada culture of the state of aristocrats.