Basant or Vasant Panchami is the Indian form of Valentine's Day which is the ancient version of the latter and upholds the religious and historical distinction at the same time. Every student's most revered deity, Goddess Saraswati incarnated on this day. She is the manifestation of education, art and knowledge.
The festival is celebrated on the fifth day of spring during the month of Maagh as per the Hindu calendar. The folks of Jaipur worship the most revered deity Saraswati in their unique tradition.

Worship in schools
Maa Saraswati, also known as Maa Sharda is worshipped across all schools irrespective of Hindi, English or convent. The pooja of the deity symbolizes secularism as every student bows down with faith to receive the blessings for overall development in their academic years. Sweets like Jalebi and Laddos are distributed among disciples post worship.
Decoration in temples
The temples in the walled city area are well adorned with mustard colour flowers, decorative items and clothing. Fluorescent yellow is the goddess's favourite colour so, devotees apply turmeric and saffron to Maa Sharda's statues and photos. They enrobe her with yellow clothes and serve Devi with yellow dishes like rice.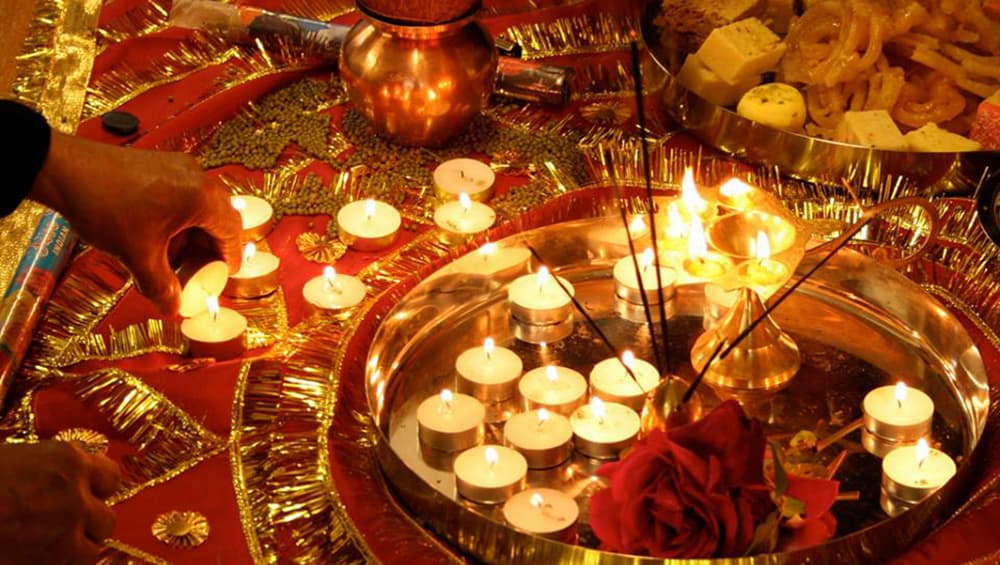 People dress up in yellow
To get bestowed with the blessings of Maa Saraswati, Jaipurites dress themselves up in yellow dresses. Women are seen draped in traditional yellow sarees whereas men try to dress up in yellow Dhoti-Kurta or Kurta-Pyjama. The day also embarks the season of mustard farming, where the landscapes near the city are drenched in their hues. That's quite a sight for a beholder, especially for tourists from other countries.
Fairs and procession
The city witnesses processions and fairs in the name of the Veena Lord. Societies gather in parks and gardens at fairs which offer swings, seesaw and several games for kids and lips smacking delicacies for adults to relish. They all enjoy eating, chatting, playing and performing aarti.
The procession is taken out with all fervor, dance, and music. Artists perform several acts and stunts to please the Goddess. So many men and women together look gorgeous like tentacles of a mustard flower. The recitation of yagna mantras, folk songs and local music is a delight for tourists nationally and internationally during Basant Panchami.